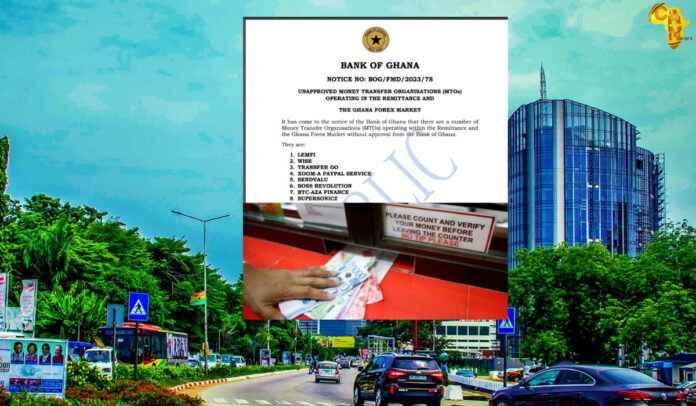 Ghana's Central Bank Takes Tough Stance on Unauthorized FX Operations: Fines Loom for Lemfi, Wise, and Others
Accra, November 20, 2023 — Ghana's financial landscape is set for a seismic shift as the Central Bank intensifies its crackdown on unapproved foreign exchange (FX) operations, targeting eight money transfer organizations (MTOs) accused of offering remittance services without regulatory approval.
According to information posted on the central bank's official website, the banned businesses—which include well-known names as LemFi, Wise, Transfer Go, PayPal's Xoom, SendValu, Boss Revolution, Aza Finance, and Supersonicz—now risk fines and legal ramifications for breaking regulatory procedures.
The notice from the Central Bank explicitly warns the public, commercial banks, dedicated electronic money issuers (DEMI), and enhanced payments service providers (EPSP) against engaging in any transactions with the aforementioned unapproved MTOs. This stern caution comes in the wake of Section 3.1 of Ghana's Foreign Exchange Act, 2006 (Act 723), which categorically prohibits dealing in foreign exchange without a valid licence.
In a move to enforce compliance, Section 29.1 of the Act stipulates that operating without a licence could result in a fine "of not more than seven hundred penalty units or a term of imprisonment of not more than eighteen months or both."
The notice further emphasizes the Central Bank's commitment to maintaining order in the financial sector, as it explicitly states, "Approved MTOs are hereby reminded to terminate their foreign exchange flows through their partner institutions only and to adhere strictly to all guidelines in respect of their operations."
Remittances hold considerable economic significance for many African countries, serving as a crucial source of foreign exchange. World Bank data reveals that remittance inflows to Sub-Saharan Africa witnessed an estimated 5.2% growth to $53 billion in 2022, underscoring the pivotal role these transactions play in the region's economic dynamics.
As the Central Bank tightens its regulatory grip on the FX landscape, industry stakeholders are bracing for potential fines and increased scrutiny. The unfolding events underscore the broader challenges associated with unregulated digital financial services, as the financial sector grapples with the evolving dynamics of the digital economy.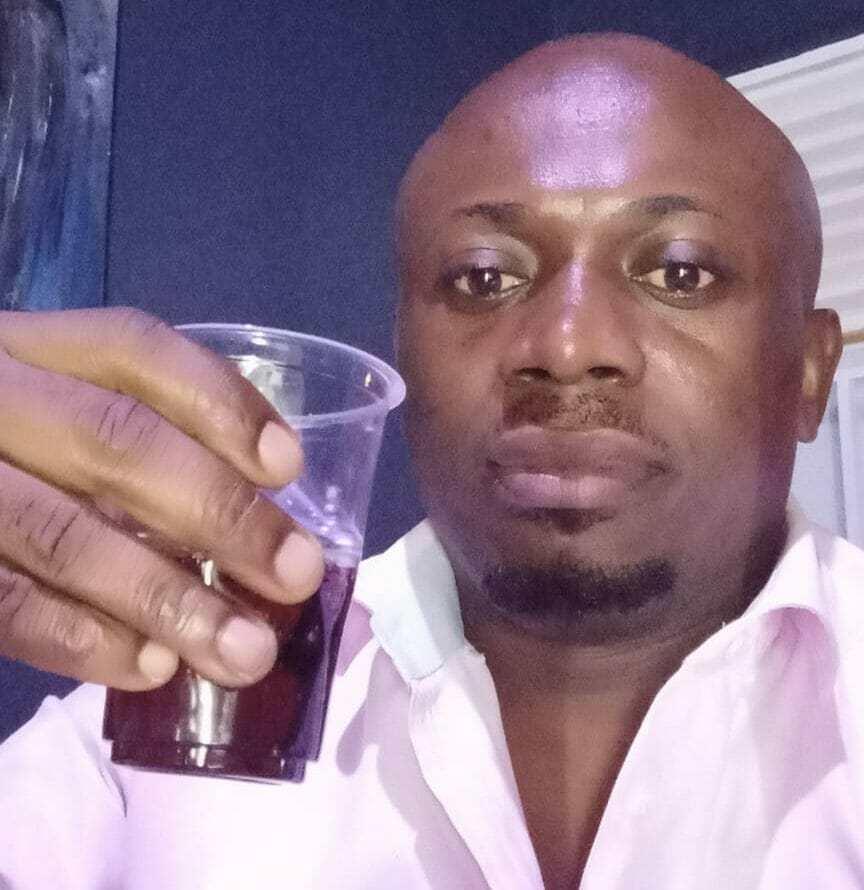 Ndasi Tata is a Bitcoin entrepreneur from Cameroon, who holds an M.Sc in Blockchain and Digital Currency from the University of Nicosia. He is an advocate of Bitcoin in Africa and uses various social media platforms to promote his ideas and ventures. Tata has a background in state journalism and has established himself as a significant figure in the Bitcoin community.