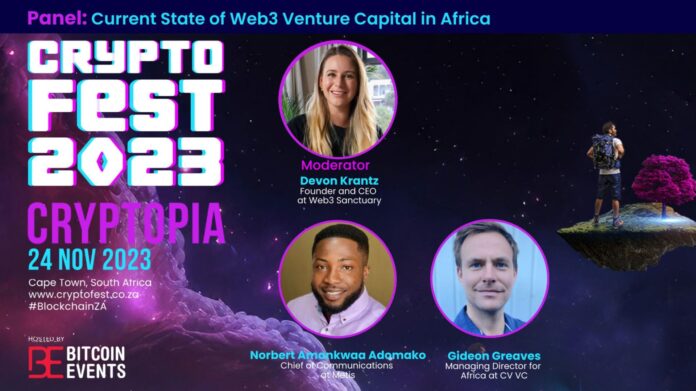 Crypto Fest 2023: Cape Town Prepares for an Unprecedented Crypto Extravaganza
Cape Town, South Africa — The cryptopians community in Cape Town is counting down the days to one of the most highly anticipated events of the year, the 5th edition of Crypto Fest 2023 (#cryptofest2023), set to unfold its brilliance on November 24, 2023, at the prestigious Cabo Beach Club.
This grand gathering, renowned for attracting industry leaders, entrepreneurs, crypto traders, enthusiasts, and blockchain experts, is positioned to delve into and celebrate the dynamic landscape of crypto advancements in Africa. With an array of distinctive offerings, this year's Crypto Fest promises an unparalleled experience:
Festival Beach Atmosphere: The venue will be transformed into a festival beach setting, creating a lively and immersive atmosphere.
Exclusive Networking: Participants will have the opportunity to engage in exclusive networking experiences, fostering connections and collaborations within the crypto community.
Top Speakers and Hot Topics: Distinguished speakers will delve into hot topics, offering insights and sparking discussions on the latest trends and challenges in the crypto space.
Startup Competition: A platform for innovative startups to showcase their ideas and compete for recognition and support.
NFT Gallery: An exhibition of non-fungible tokens (NFTs), showcasing the artistic and creative potential of blockchain technology.
Educational Workshops: Workshops led by industry experts, covering topics such as the Web3 universe, risk mitigation in the crypto industry, and an introduction to The Graph Protocol.
Exhibitions: A space for companies and projects to exhibit their products and innovations.
Yacht Excursion with DJ Dani B and Mermaid Dancers: A unique opportunity for relaxation and entertainment, combining a yacht excursion with music by DJ Dani B and mesmerising performances by mermaid dancers.
After Party with DJ Phil and Chris Taylor: The festivities will continue into the night with an electrifying after-party featuring DJ Phil and Chris Taylor.
The event boasts an impressive lineup of speakers and panelists, including:
Hannes Wessels (Binance): Keynote Speaker discussing the opportunities and roadblocks of crypto mass adoption.
Zakaria Ellaoui (Chainalysis): Providing insights into the growth and adoption of cryptocurrencies on the African continent
Panel Discussion: Featuring Norbert Amankwaa Adomako (Metis), Devon Krantz (Web3 Sanctuary), and Gideon Greaves (CV VC) discussing the "Current State of Web3 Venture Capital in Africa."
Aeryn Quarmby: Exploring Xion Global's partnership with Ukheshe for Crypto Payments
Wesley Diphoko (Fast Company South Africa): Discussing the development of a Smart Township Economic Platform
Zulekha Cara (Yellow Card App): Building a Pan-African Crypto Ecosystem: Empowering Women, Promoting Diversity, and Inclusion
Hot topics to be explored during the event include safeguarding digital assets with crypto custody solutions, the future of stablecoin regulation, and the regulation and compliance of the South African crypto industry.
Workshops hosted by Web3 Sanctuary, The Graph, and Chainalysis will cover fundamental aspects of the crypto space, providing valuable insights for participants:
Cryptopia 101: Offering an inaugural dive into the Web3 universe
Mitigating Risk and Ensuring Compliance in the Crypto Industry: Providing Strategies to Navigate Risks and Comply with Industry Regulations
Introduction to the Graph Protocol: Exploring decentralised APIs and the Data Layer of Web3
As the countdown begins, Cape Town is gearing up for a groundbreaking Crypto Fest, set to propel the local crypto community into new realms of innovation and collaboration. Stay tuned for live updates and a first-hand glimpse into the future of African crypto at Crypto Fest 2023 on CAN News.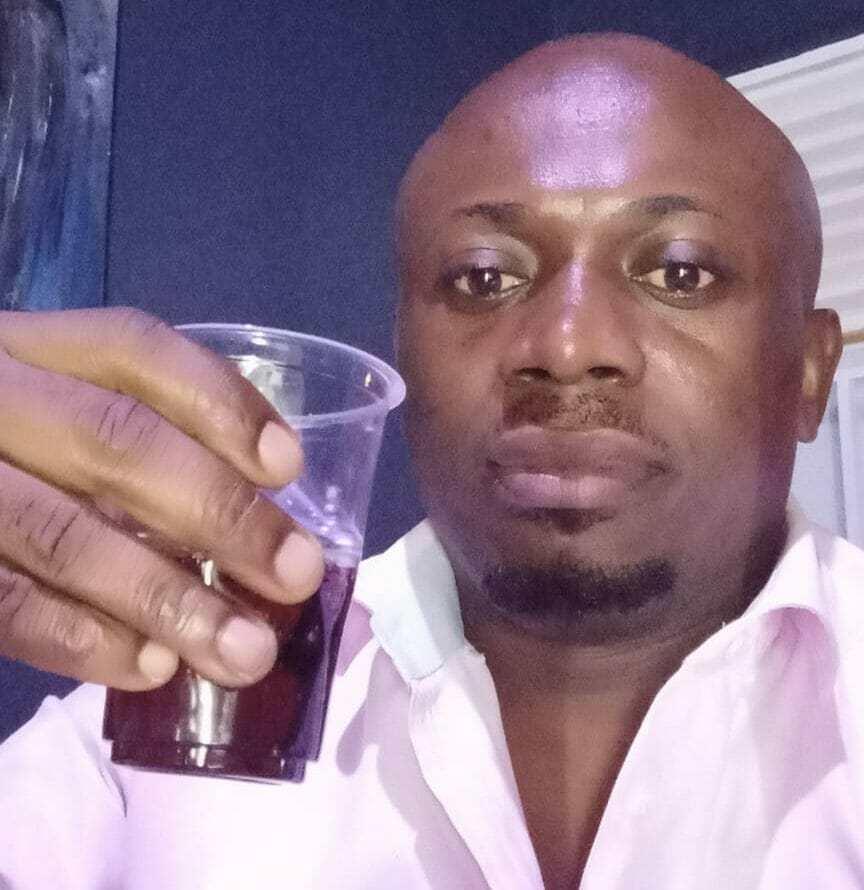 Ndasi Tata is a Bitcoin entrepreneur from Cameroon, who holds an M.Sc in Blockchain and Digital Currency from the University of Nicosia. He is an advocate of Bitcoin in Africa and uses various social media platforms to promote his ideas and ventures. Tata has a background in state journalism and has established himself as a significant figure in the Bitcoin community.