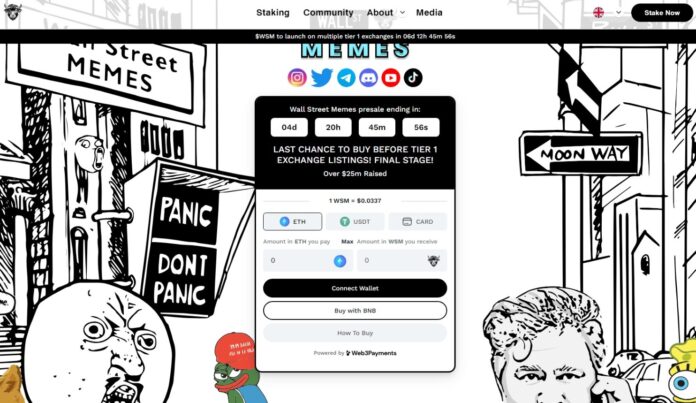 With just four days remaining until the end of the presale, Wall Street Memes (WSM) is experiencing a surge of investors rushing to secure the token at the presale price of 1 WSM = $0.0337. The crypto project, motivated by memes and the GameStop saga, has already received a total of 17,567 transfers from eager investors who are purchasing at this presale pricing. Visit the official website to purchase this WSM.
A Recap of Wall Street Memes' Vision
WSM, often dubbed the crypto project for meme enthusiasts, has a clear mission: to disrupt traditional finance through the unifying and inspiring force of memes. Stemming from the GameStop movement, where small individual investors stood up against Wall Street titans, WSM aims to empower ordinary investors and transform the financial landscape through decentralisation.
The Mighty Force of Memes
The belief in the extraordinary power of memes is at the heart of WSM's mission. Memes, in their ability to unite, inspire, and challenge established norms, are viewed as catalysts for change in the traditional financial sector. Through decentralisation, WSM strives to create a movement that returns financial control to the people, where it rightfully belongs.
Building an Unstoppable Community
WSM's ambitions go beyond creating a mere token; they are dedicated to constructing an unwavering community. Their strategy involves laying a solid foundation, launching the token with a bang, and aiming for unprecedented growth and market capitalization. It's not merely about financial gains; it's about redefining finance with humour, unity, and the undeniable strength of memes.
The Phases of Success
The WSM project unfolds in three distinct phases:
Phase 1: Foundation
Development of a secure smart contract for the $WSM token.
Establishment of a strong and engaged community across various social media platforms.
Implementation of a comprehensive branding and marketing campaign to propagate their message.
Introduction of branded merchandise and swag to bolster the movement.
Phase 2: Launch
Official initiation of the WSM token.
Formation of strategic partnerships with meme creators, influencers, and content platforms.
Listing on both decentralised and centralised exchanges (DEXs and CEXs).
Deployment of awareness campaigns to take the Wall Street Memes movement mainstream.
Phase 3: Community Empowerment
Unveiling exclusive benefits for the community within the WSM gated community.
Aiming for a $1 billion market capitalization.
Attaining listings on top-tier CEXs to enhance liquidity and accessibility.
Meme-Infused Merchandise
To engage meme enthusiasts, WSM offers a range of merchandise, including caps, mugs, t-shirts, and sweatshirts. These items allow supporters to proudly display their commitment to the movement while spreading laughter, unity, and the strength of memes.
A Cautionary Note
CAN News wishes to emphasize the inherent volatility of the cryptocurrency market and underscore the importance of exercising caution. We are not financial advisors and cannot guarantee extraordinary profits. Consequently, we strongly advise investors to allocate only funds they can afford to lose.
In the ever-evolving landscape of cryptocurrency, it is imperative for investors to maintain vigilance against potential scams and fraudulent schemes. Prior to engaging in the presale or any cryptocurrency investment, it is crucial for investors to conduct thorough research. Investing in cryptocurrency inherently carries risks, and making well-informed decisions is pivotal for safeguarding financial security.
Presale Link
For those interested in participating in the WSM presale, the official presale link is https://bs_066ea8e0.youpromote.care?aff=405117.
Wall Street Memes (WSM) is on a mission to rewrite the rules of finance through the power of memes. While the journey may be as unpredictable as a meme's virality, WSM is determined to navigate the challenges with humour, unity, and resilience. Investors are encouraged to participate in this exciting journey with caution, a sense of humour, and a discerning eye for opportunity. As the meme community showcases its capabilities, the financial revolution powered by memes has commenced. The revolution starts now!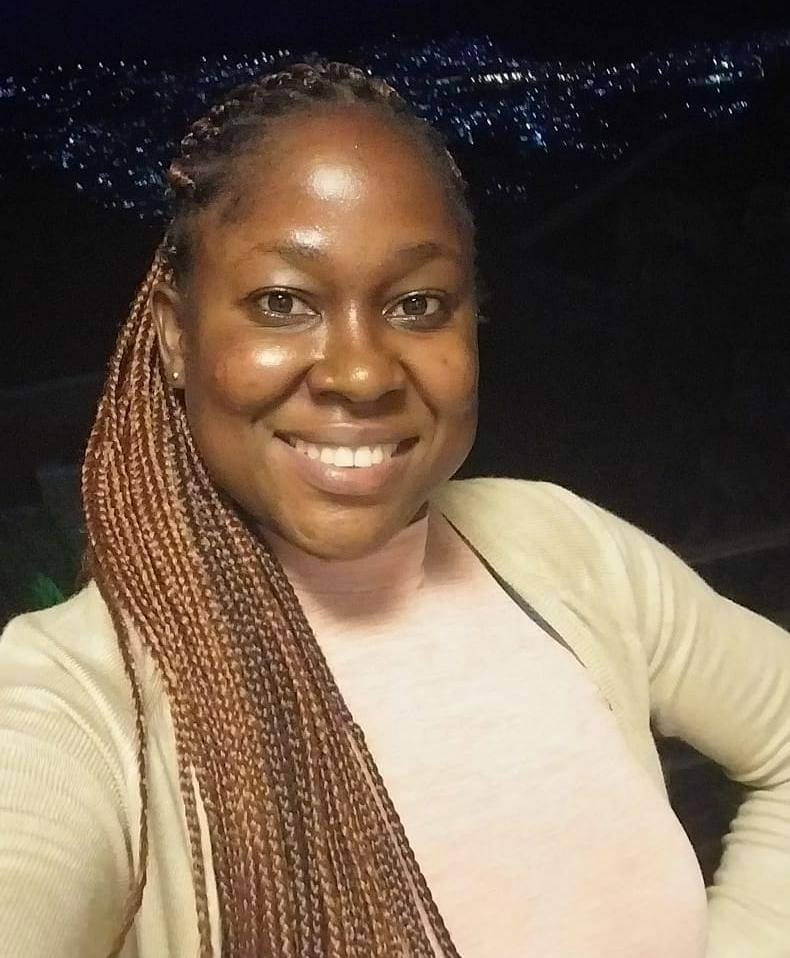 Ursula Gabuin Bih, a native of Cameroon, is a fervent supporter of cryptocurrencies and the latest technologies. She uses her knowledge in financial reporting to cover blockchain, Web3, and digital currency news for CAN News. She also holds a master's degree in finance.