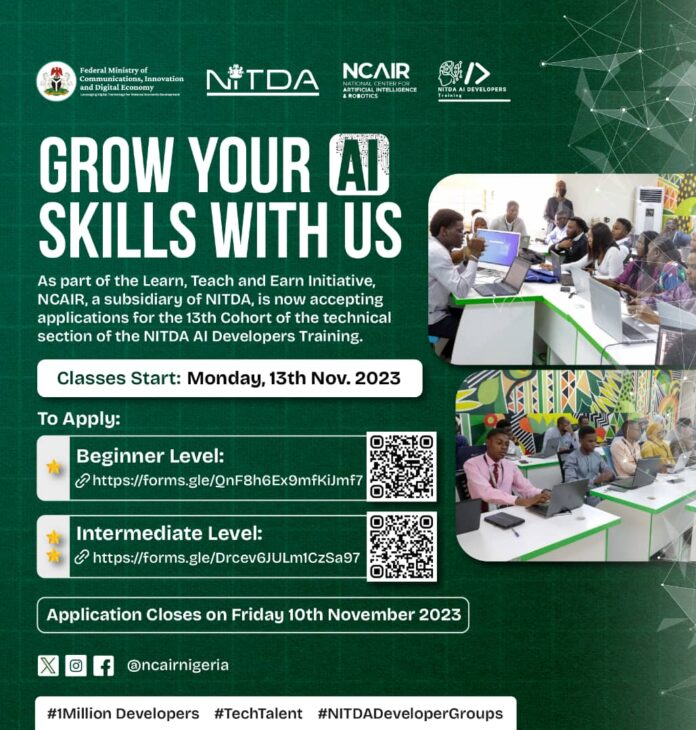 National Information Technology Development Agency (NITDA) Presents: AI Developers Group Training Cohort 13
Are you a tech enthusiast, student, graduate, or NYSC Corps member looking to dive into the world of artificial intelligence? NITDA's AI Developers Group Training Cohort 13 is your gateway to a brighter future in the digital era!
Two Tracks for All Skill Levels:
Beginner: New to AI? No problem! We welcome applicants aged 15 and above who are eager to start their AI journey.
Intermediate: If you've already got some AI skills under your belt, this track is for you. Take your knowledge to the next level!
🌍 Location Flexibility:
While the programme is based in FCT Abuja, some Nigerian youths called on NITDA to actively consider regional training options, addressing the concerns of those who can't relocate to Abuja.
🗓️ Important Dates:
Application Deadline: November 10, 2023
Training Date: November 13, 2023
Venue: NCAIR Building, Plot No. 790 Cadastral Zone, Wuye, Abuja
📞 Contact Information:
For more details and inquiries, please call:
Join NITDA on its mission to empower Nigerian youths for the 4th Industrial Revolution! Seize this opportunity to Learn, Teach, and Earn in the digital workforce of the future.
Don't miss out! Apply today:
Your future in AI development starts here!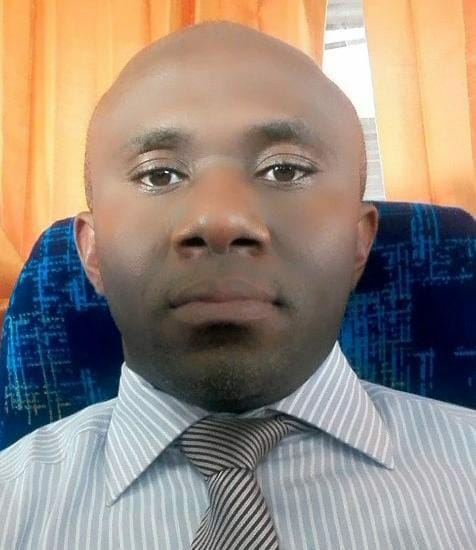 Francis Chinedu is a Nigerian-born digital marketing specialist, a bitcoin and blockchain enthusiast, and a YouTuber who enjoys covering events that empower young Africans, especially in technology.