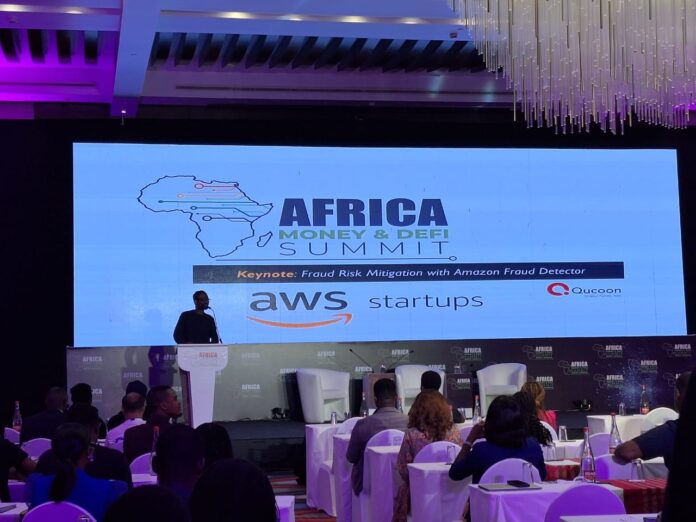 In a dazzling display of technological prowess and visionary insights, the Africa Money and DeFi Summit, one of the continent's largest tech events, is currently underway in the heart of West Africa. Accra, Ghana, plays host to this dynamic gathering, where industry leaders from the African fintech and crypto sectors converge with international players to network and forge pivotal alliances in the realms of decentralised finance (DeFi), payments, crypto, Web3, digital lending, FX, digital identity, cybersecurity, insurtech, mobile money, investors, start-ups, regulators, and industry stakeholders.
The two-day summit, commencing on this auspicious Tuesday, October 3, 2023, embarked with a warm welcome message delivered by none other than Kwame Oppong, Head of Fintech at the Bank of Ghana. His opening keynote set the stage for an event that unites luminaries from the African tech landscape, including heavyweights like Amazon Web Services (AWS), International Trade Centre, Native Teams, Raenest (Techstars '22), Fez Delivery (Techstars '22), BudPay, Wewire Africa, Turaco, Okra, Fonbnk, Adaverse, NODO, EMTECH Bank of Ghana, Absa Group, NVIDIA, Celo Foundation, National Bank of Rwanda (NBR), Native Teams, Waza (YC W23), and Fincra, among others.
An illuminating panel session graced the summit's opening day, featuring representatives from Waza (YC W23), Fincra, Wewire Africa, and BudPay. The panel, expertly moderated by Milshe Addy from Jetstream Africa, delved into the crucial theme of "Payments Opportunities: Cross-Border Trade and Remittances."
Uzoamaka Okoro of Fincra passionately stressed, "Yes, it's not only possible but imperative to uphold security and AML measures while harnessing the transformative power of blockchain technology. These measures act as a safeguard to ensure that transactions are conducted for the right reasons without compromising on safety."
Ebenezer Ghanney, CEO of Wewire Africa, delivered an insightful revelation, stating, "By utilising stablecoins, funds flow directly from the sender's wallet to the receiver's wallet, eliminating the need for intermediaries. Traditionally, transactions involve a complex web of banks and central authorities for verification and control. With stablecoins, simplicity and speed prevail as verification occurs seamlessly on the blockchain."
Further discussions explored the realm of redefining international payments and payments in Africa and beyond. In her keynote address at the Africa Money and DeFi Summit in Accra, Jessica Uche, Country Director for Native Teams, shed light on the immense diversity and untapped opportunities within the African market. She fervently urged businesses to embark on a journey of deeper grassroots penetration, a path that necessitates expert knowledge and support to navigate successfully.
Adding to the discourse, Adaverse's Investment Manager, William Phelps, engaged in a riveting discussion on "Crypto in Africa: What's Trending?" alongside industry luminaries from #WomenInDeFi, Ejara Yellow Card App, and the Celo Foundation. The resounding theme that echoed throughout the conversation was the convergence of decentralisation, sustainability, and financial inclusion—the very pillars that underpin the core of this remarkable summit.
The Africa Money and DeFi Summit in West Africa stands as a testament to the continent's rapid ascent in the global tech arena. As thought leaders, innovators, and visionaries converge in Accra, Ghana, their collective mission is clear: to usher in a new era of financial transformation, where Africa leads the charge into a future fueled by technology and innovation.
This summit, with its blend of knowledge-sharing, strategic networking, and groundbreaking discussions, exemplifies the dynamism and potential of Africa's tech ecosystem. It is not merely an event but a beacon lighting the way towards a brighter, more inclusive financial future for the continent and beyond.
Please share your thoughts on the recent summit in Accra, Ghana, in the comment section below. If you have any cryptocurrency, Web3, or blockchain projects in Africa that you'd like us to publish, kindly send us an email at sales@cryptoafricanow.com.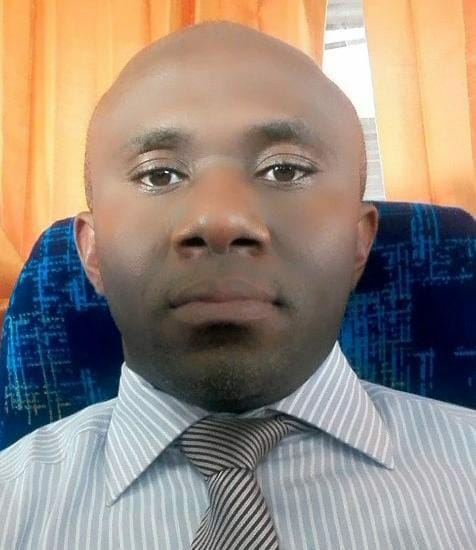 Francis Chinedu is a Nigerian-born digital marketing specialist, a bitcoin and blockchain enthusiast, and a YouTuber who enjoys covering events that empower young Africans, especially in technology.