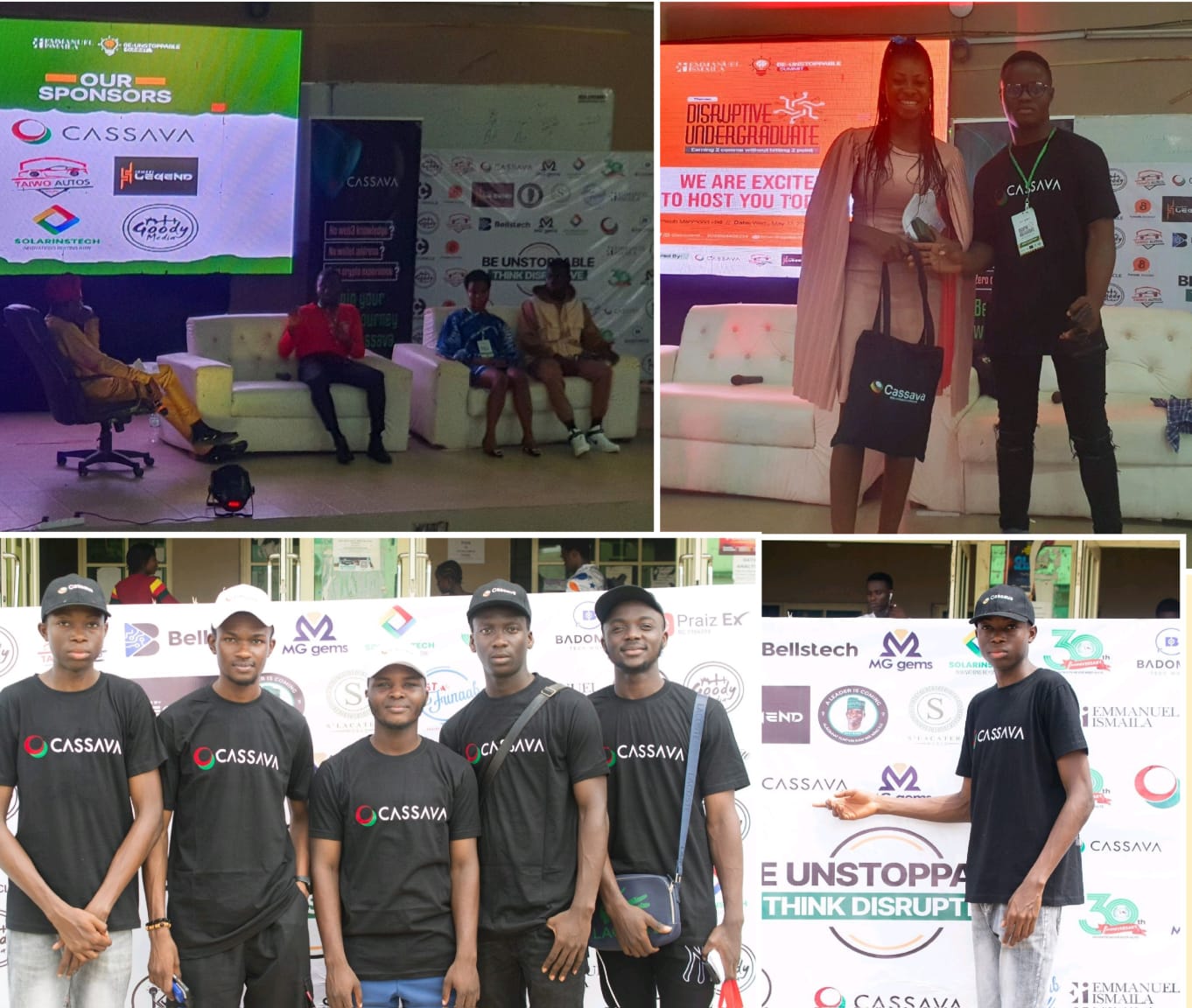 Lagos, May 17th, 2023 – Cassava Network, a pioneering blockchain infrastructure networking company in Africa, is revolutionizing the DeFi (Decentralized Finance) and NFT (Non-Fungible Token) sectors, connecting the continent's crypto enthusiasts and blockchain finance with global opportunities. Demonstrating its commitment to empowering and rewarding developers, Cassava Network proudly sponsored the BE UNSTOPPABLE SUMMIT held at the Federal University of Agriculture, Abeokuta (FUNAAB), Lagos, Nigeria.
The summit saw an engaging and enlightening presentation delivered by Tiamiyu Abdulsamad, the Cassava Network FUNAAB Campus Ambassador. Abdulsamad showcased the innovative rewards platform offered by Cassava Network, highlighting the numerous benefits and extraordinary experiences that users can enjoy. Attendees of the summit were treated to exclusive giveaways of Cassava merchandise and cash rewards, enhancing their participation.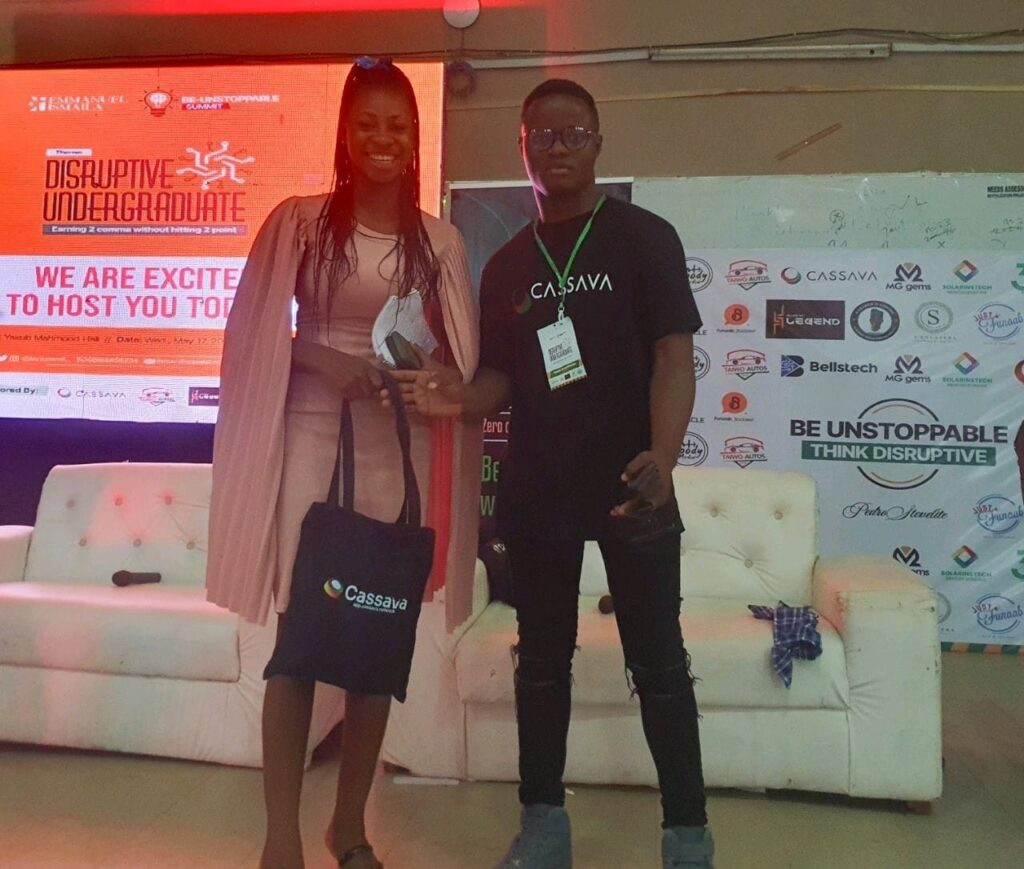 Cassava Network's disruptive solutions are reshaping the African blockchain landscape, offering a seamless connection to the global crypto community and opening doors to transformative financial opportunities. With a vision to foster innovation and inclusivity, Cassava Network serves as a catalyst for the growth and development of the blockchain ecosystem in Africa.
By sponsoring events like the BE UNSTOPPABLE SUMMIT, Cassava Network actively supports the education and empowerment of aspiring developers, equipping them with the tools and knowledge required to thrive in the rapidly evolving blockchain industry. The summit provided a platform for attendees to gain valuable insights and network with like-minded individuals, fostering collaboration and nurturing a vibrant community of blockchain enthusiasts.
Cassava Network's commitment to promoting the adoption of blockchain technology extends beyond sponsorship and events. The company actively engages with developers across the African continent, providing them with opportunities to contribute to the creation of disruptive DeFi and NFT solutions. By leveraging blockchain infrastructure, Cassava Network paves the way for decentralized financial systems that offer transparency, security, and equal access to financial services for all.
The BE UNSTOPPABLE SUMMIT at FUNAAB exemplifies Cassava Network's dedication to driving innovation and supporting the growth of Africa's blockchain ecosystem. Through empowering developers and fostering a thriving community, Cassava Network is poised to play a pivotal role in the continent's digital transformation journey.
As Cassava Network continues to disrupt traditional financial paradigms and promote blockchain adoption, it remains at the forefront of Africa's blockchain revolution. The company's vision of connecting African crypto enthusiasts and facilitating global opportunities is propelling the continent towards a more inclusive and prosperous future in the blockchain and crypto space.
We would love to hear your opinions on the Cassava Network initiative and the exciting opportunities it brings to the web3 and blockchain industry in Africa. If you have any web3, blockchain, or crypto projects in Africa that you would like us to showcase, please reach out to us at sales@cryptoafricanow.com.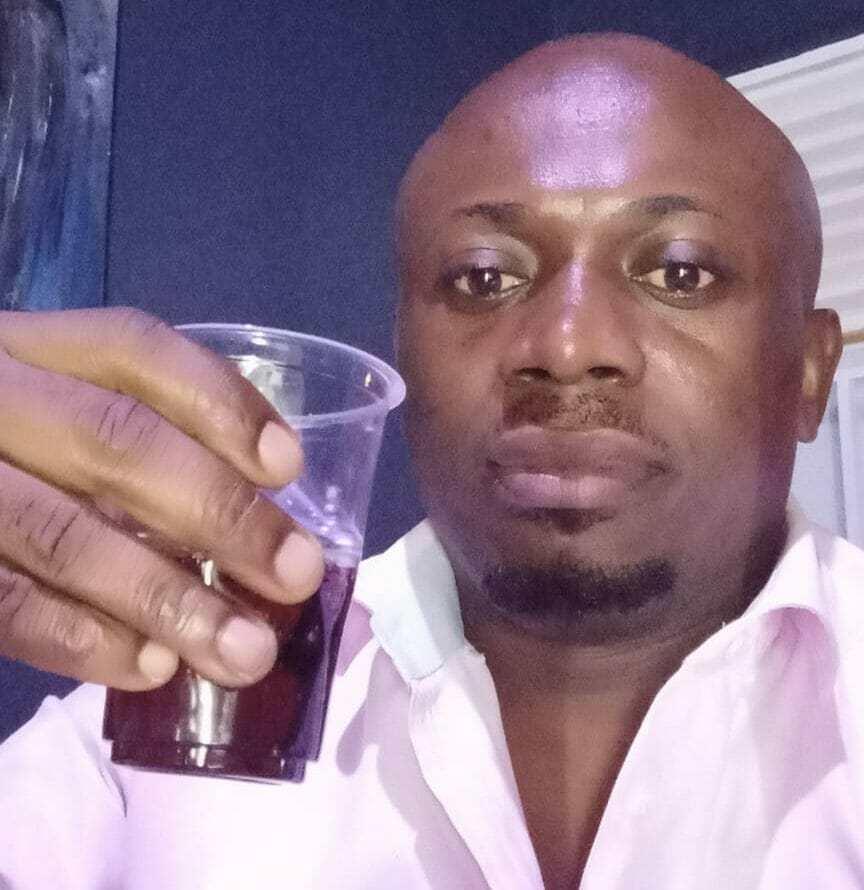 Ndasi Tata is a Bitcoin entrepreneur from Cameroon, who holds an M.Sc in Blockchain and Digital Currency from the University of Nicosia. He is an advocate of Bitcoin in Africa and uses various social media platforms to promote his ideas and ventures. Tata has a background in state journalism and has established himself as a significant figure in the Bitcoin community.