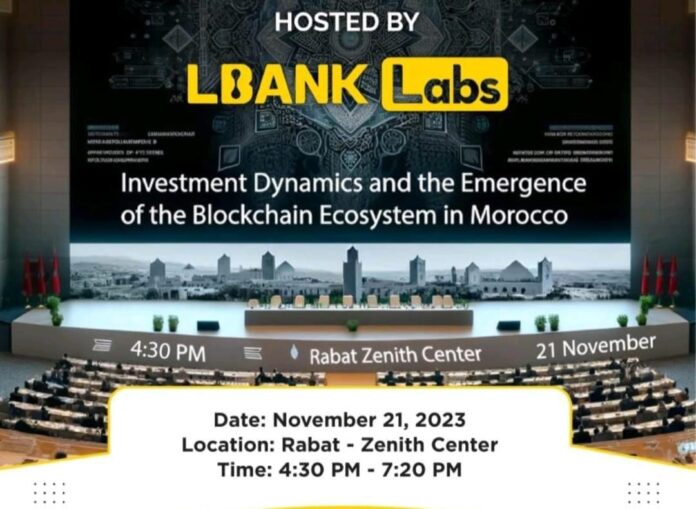 CAN News Exclusive: "Investment Dynamics and the Emergence of the Blockchain Ecosystem in Morocco" Conference by Women in Blockchain Morocco in Collaboration with LBank Labs
In a groundbreaking initiative, Women in Blockchain Morocco is set to host the "Investment Dynamics and the Emergence of the Blockchain Ecosystem in Morocco" conference in collaboration with LBank Labs. Scheduled for November 21, 2023, from 4:30 PM to 7:30 PM, the event will take place at the Rabat-Zenith Center.
El Bachir E., the managing partner at LBank Labs, who is a key figure in uniting the blockchain community in Morocco, has been lauded for his exceptional dedication. His commitment has played a pivotal role in fostering community-driven discussions on the growth and potential of blockchain in the Moroccan context
The conference boasts a lineup of esteemed panelists, including Wi Czhang Lin, Head of Investment and Board Member at LBank Labs & CDI Fund, Ex-Binance Labs; Badr Bellaj, Blockchain Expert and Co-founder at Mchain; Zouheir Lakhdissi, Investor and Digital Expert, CEO at Dial Technologies; and Bachir Essamari, Blockchain Ecosystem Strategist & Partner at LBank Labs.
Attendees can expect insightful discussions on smart investment strategies, collaborative efforts in building a technological ecosystem, and positioning Morocco as a hub for Web3 innovation. The event aims to nurture a blockchain community with a distinct Moroccan focus.
Registration for this pivotal event is now open. Blockchain enthusiasts and industry stakeholders are encouraged to secure their spot at this link for an opportunity to shape the future of blockchain in the Moroccan economic and social landscape.
Don't miss out on this unique occasion to engage with industry specialists, investors, and pioneers, contributing to the evolution of blockchain in Morocco. Stay tuned for more updates and insights as CAN News covers this transformative event.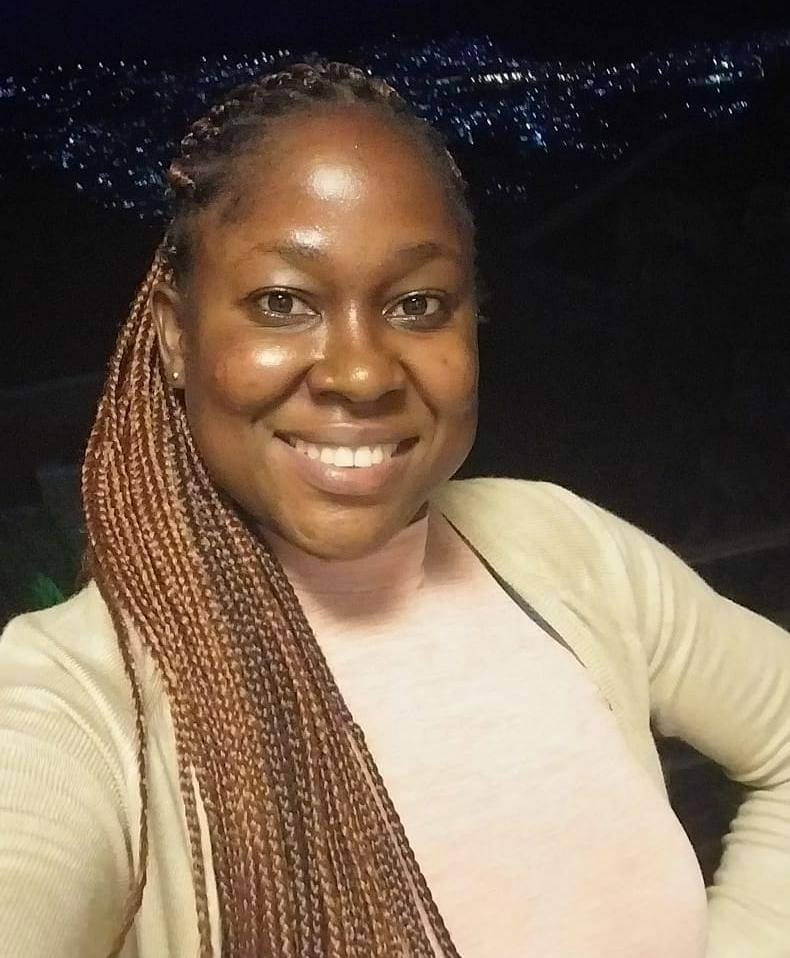 Ursula Gabuin Bih, a native of Cameroon, is a fervent supporter of cryptocurrencies and the latest technologies. She uses her knowledge in financial reporting to cover blockchain, Web3, and digital currency news for CAN News. She also holds a master's degree in finance.