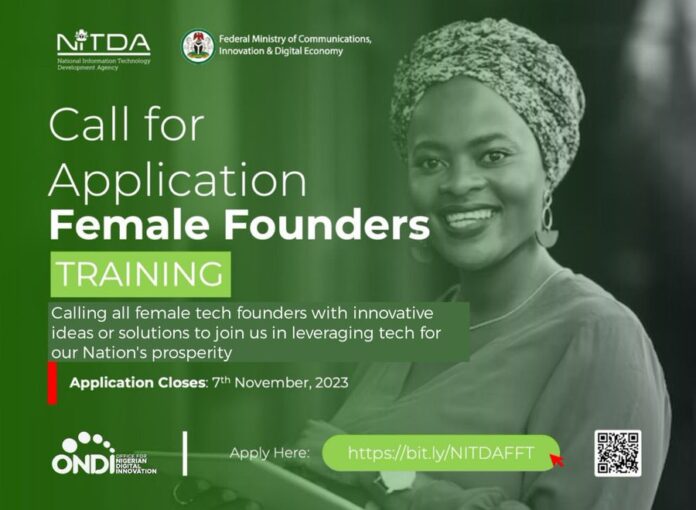 Are you a female tech founder, developer, or simply a tech enthusiast with a vision for a digital future in Nigeria? If so, your opportunity to shine and shape the technological landscape of Nigeria has arrived. The National Information Technology Development Agency (NITDA), through its subsidiary office, the Office of Nigerian Digital Innovation (ONDI), is thrilled to invite you to participate in the Female Founders Training Programme – an extraordinary initiative aimed at empowering women in Nigeria to harness the power of digital technologies for the growth of sustainable and scalable businesses.
Breaking Barriers and Forging the Future
In a world increasingly driven by technology, it is essential that women have equal opportunities to engage in and lead in the tech industry. NITDA recognises this need and has taken a remarkable step to empower female entrepreneurs and tech enthusiasts in Nigeria. The Female Founders Training Programme is designed to break down the gender barriers that have historically held women back in the tech sector and provide them with the tools and knowledge to build successful digital ventures.
A Golden Opportunity
This call for applications represents a golden opportunity for aspiring female tech founders, developers, and enthusiasts to embark on a transformative journey. NITDA's programme will not only equip participants with the skills and knowledge needed to thrive in the tech industry but also provide a supportive ecosystem to help them succeed. The training will encompass a wide range of topics, including business development, technology innovation, digital marketing, and much more.
Key Details
Application Deadline: November 7th, 2023
Application Link: APPLY NOW
NITDA: Your Partner in Technological Advancement
The National Information Technology Development Agency (NITDA) serves as the guardian of information technology in Nigeria, headquartered in Abuja. With its core role of developing, regulating, and advising on information technology through regulatory standards, guidelines, and policies, NITDA plays a pivotal role in shaping Nigeria's digital landscape. It serves as the hub for all IT projects and infrastructure development initiatives in the country. NITDA is also at the forefront of e-government implementation, Internet governance, and overall IT development in Nigeria.
Don't Miss Your Chance
Don't let this incredible opportunity pass you by. If you are a woman with a passion for technology and the ambition to make a real impact in the digital world, NITDA's Female Founders Training Programme is your stepping stone to success. The tech industry is evolving rapidly, and NITDA is committed to ensuring that women play a central role in this transformation.
Apply now and be part of something extraordinary. Shape the future of tech in Nigeria, and let your talents and ideas shine. NITDA is your partner in this exciting journey, and together, we can build a more inclusive and diverse tech ecosystem in Nigeria.
Hurry, as the application deadline is fast approaching on November 7th, 2023. Apply through the provided link and set in motion your path to tech success in Nigeria.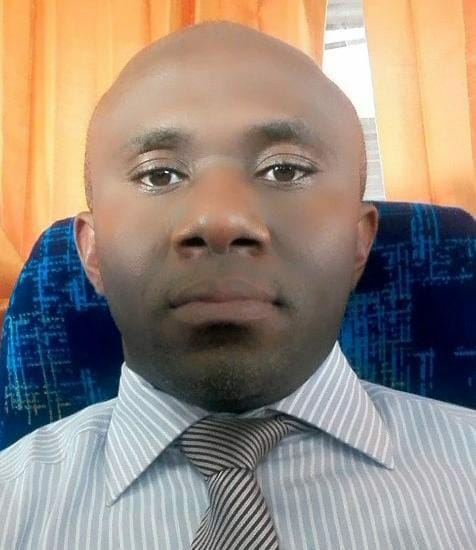 Francis Chinedu is a Nigerian-born digital marketing specialist, a bitcoin and blockchain enthusiast, and a YouTuber who enjoys covering events that empower young Africans, especially in technology.