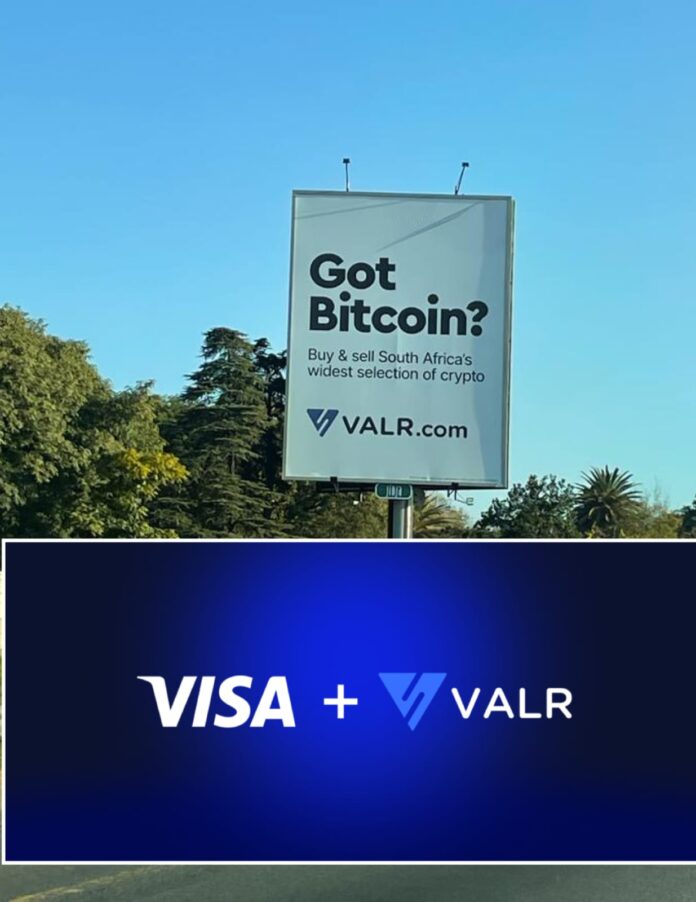 South Africa's premier cryptocurrency exchange in terms of trading volume, VALR, has announced a strategic alliance with Visa, the world's largest card network, to introduce Visa cards and offer a range of cutting-edge digital payment solutions.
This collaboration will see Visa and VALR pool their expertise to create innovative payment solutions that leverage VALR's cryptocurrency proficiency and Visa's extensive payment capabilities.
VALR has recently secured approval to provide crypto services in Europe and is in the process of acquiring licences in Dubai, Mauritius, and South Africa. This strategic partnership with Visa follows Visa's previous collaborations with renowned global cryptocurrency service providers, including Coinbase, Crypto.com, and Circle.
Farzam Ehsani, VALR's co-founder and CEO, commented, "Visa is a venerable name in the realm of payments, with a wealth of experience and global reach. Partnering with Visa was a natural progression for VALR as we continue to introduce innovative products and services to our customer base. We are thrilled to join forces with Visa to deliver cutting-edge technology and services to our worldwide audience."
VALR has now risen to prominence as the leading cryptocurrency exchange in Africa, processing the highest trading volume on the continent. The company offers pioneering services such as VALR Pay, blockchain staking, spot margin trading, and is soon launching a leading perpetual futures product. Visa, on the other hand, has ventured into the world of cryptocurrencies through a consulting service and investments in crypto platforms, in line with its global efforts to promote digital currency adoption.
Lineshree Moodley, GM of Visa South Africa, expressed Visa's enthusiasm for the collaboration with VALR, saying, "Visa is delighted to partner with VALR to provide Visa credentials to VALR customers. Through this partnership, we will develop innovative payment and card products that empower VALR customers to leverage the Visa network for global payments. The potential applications are extensive, and we eagerly anticipate working with VALR to offer customers a distinctive value proposition."
Established in 2018, VALR is a South African-based cryptocurrency exchange that serves a global customer base. With over $10 billion in trading volume processed and $55 million raised in equity funding since its inception, VALR offers customers the opportunity to trade bitcoin and a diverse range of other cryptocurrencies at some of the most competitive fees worldwide. VALR now caters to half a million retail customers and over 900 corporate and institutional clients on a global scale.
Visa, a stalwart in the world of payment transactions, serves over 100 million merchants globally, exemplifying its extensive reach and influence in shaping the digital payment landscape. With more than 3 billion card credentials issued worldwide and the capacity to handle over 65,000 transactions per second, Visa continues to be a powerhouse in the realm of digital payments.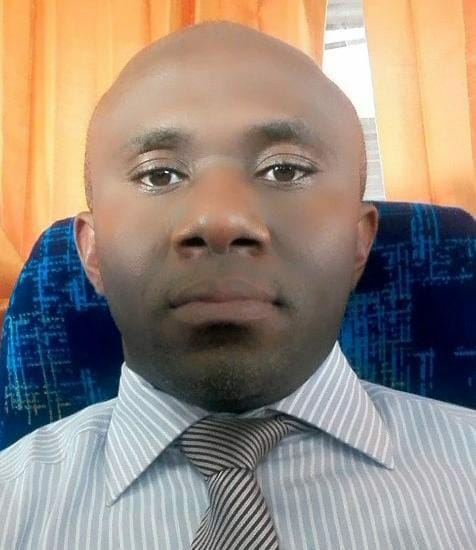 Francis Chinedu is a Nigerian-born digital marketing specialist, a bitcoin and blockchain enthusiast, and a YouTuber who enjoys covering events that empower young Africans, especially in technology.