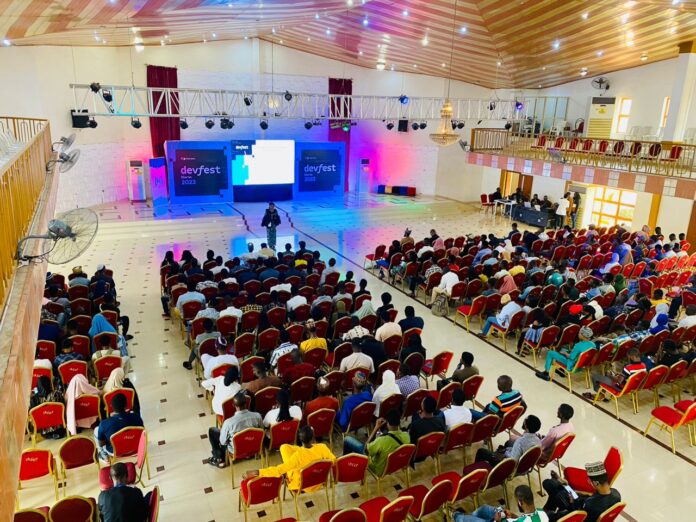 The bustling city of Ilorin bore witness to a remarkable spectacle on October 21, 2023, as over 500 fervent Nigerian youths descended upon its vibrant streets for the DevFest event. This exhilarating convergence of tech aficionados marked a pivotal moment in the technological landscape of Nigeria, igniting a fervent celebration of innovation and the indomitable spirit of the nation's young minds.
In the illustrious tapestry of October's happenings, DevFest emerged as a resplendent jewel, uniting developers from every corner of Nigeria alongside passionate coding enthusiasts and seasoned experts in the domains of blockchain and cryptocurrency. The event, hosted by Google Developer Groups (GDG), provided a coveted platform for participants to network, learn, and engage in meaningful discussions about the manifold challenges confronting the burgeoning developer community in Nigeria.
Nigeria, a nation graced with one of the most substantial youth populations in Africa, is now witnessing an invigorating influx of talent into the tech sphere. The field of technology, widely regarded as one of the most coveted in today's global job market, is being embraced with fervour by the nation's young populace. DevFest 2023 stands as a testament to this transformative wave, where aspirations and skills melded together to forge a brighter future.
DevFest 2023 was not just about theoretical discussions; it was an event pulsating with hands-on workshops, designed to welcome novices and instil in them the fundamental tenets of coding. Young aspirants were presented with the keys to unlock the world of programming, paving the way for careers that embrace innovation and push the boundaries of human creativity.
The scope of DevFests, an initiative driven by Google Developer Groups (GDG), extends far beyond Ilorin's horizon. These local tech conferences serve as beacons of knowledge and inspiration, meticulously crafted by the developer community for the developer community. Attendees revel in opportunities to connect, learn, and innovate together, forging connections and partnerships that transcend geographical boundaries. It's a chance to explore cutting-edge developer tools, gain insights from Google's own experts, and tap into the collective wisdom of fellow developers from the local community.
As the sun set over Ilorin, DevFest 2023 drew to a close, but its impact will resonate far into the future. The event was not merely a gathering; it was a celebration of a relentless spirit that refuses to be confined. It was an affirmation of Nigeria's burgeoning tech ecosystem and the youth-driven transformation that is underway.
For those at the helm of Web3 and blockchain projects in Africa, this is your moment to shine. We invite you to step into the spotlight and share your groundbreaking work with the world. Reach out to us at sales@cryptoafricanow.com, and let us showcase your innovations to a global audience.
In the wake of DevFest 2023, the future has never looked more promising for Nigeria's tech-savvy youth. Their aspirations and dreams have found a home, and the world can only watch in awe as these young innovators redefine the technological landscape of their nation and, indeed, the globe.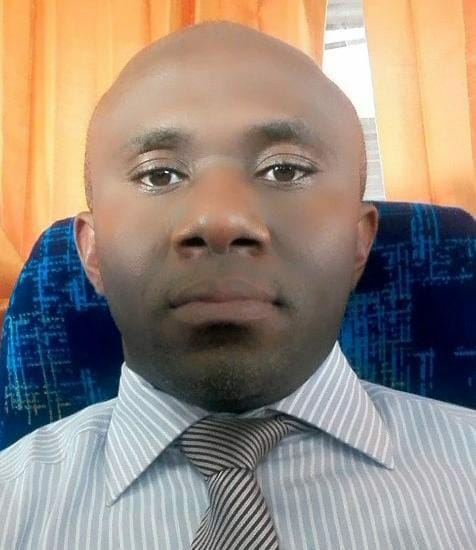 Francis Chinedu is a Nigerian-born digital marketing specialist, a bitcoin and blockchain enthusiast, and a YouTuber who enjoys covering events that empower young Africans, especially in technology.