Brighter Digital Group, a renowned Blockchain and Web3 development company hailing from Rwanda, has recently unveiled an exciting and popular Social_e-Commerce platform called "Ni-he." This platform has gained substantial traction among users, attracting over 10,000 social networkers from various countries such as Rwanda, Burundi, Kenya, Congo DRC, Cameroon, Tanzania, Nigeria, Ghana, South Africa, Germany, France, UK, Belgium, USA, and beyond.
Ni-he stands out due to its exceptional beauty services and user-friendly interface. Users can access the platform with a single click and enjoy a wide range of integrated social services. These include video/audio live stream calls, real-time news and event postings, an e-Commerce section where users can advertise and sell commercial items with a seamless payment gateway integrated within the platform. Ni-he also provides opportunities for job seekers, event listings, and global news coverage. Since its prelaunch in late 2022, Ni-he has experienced a continuous increase in visitors and positive feedback, generating high anticipation for its full launch.
The success of Ni-he can be attributed to the dedicated efforts of a talented team of Rwandans led by Mr. Erneste Sibomana and Mr. Frank Mathiew Hakizamungu. The platform is slated to be launched in Kigali, Rwanda—a country widely recognized as the technological hub of Africa, known for its robust economy, effective leadership, unity, peace, and vibrant culture.
Ni-he places a strong emphasis on data protection by implementing a robust data protection policy (DPP). This policy safeguards user data from both malicious activities and accidental damage. In addition, Ni-he ensures prompt data restoration in case of any loss or damage and has a well-encrypted user privacy policy.
According to domain registration statistics, Ni-he's domain was initially registered on October 1, 2019, received updates on September 29, 2021, and is set to expire on October 1, 2023. The domain is equipped with an automatic renewal feature provided by NameCheap Inc.
The successful realization of the Ni-he concept can be attributed to the participation of these entrepreneurs in various Blockchain incubation programs and certification courses on Blockchain essentials. These programs, conducted by esteemed institutions such as the Africa Blockchain Institute, Ministry of ICT & Innovation, RISA, and MakerDAO Foundation, have enabled them to explore the practical applications of Blockchain technology in real-life scenarios.
Ni-he has made a significant impact on the African Web3 development community. With visionary leaders like Mr. Sibomana and Mr. Hakizamungu spearheading the project, the future of Africa's digital economy shines brightly.
Experience the Exciting Ni-he Platform and Share Your Feedback on the Latest Innovation. For any web3, crypto, and blockchain development projects in Africa that you'd like us to showcase, reach out to us at sales@cryptoafricanow.com. Register an account on Ni-he today!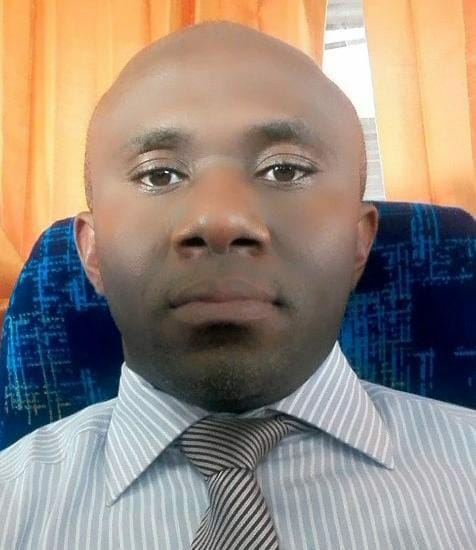 Francis Chinedu is a Nigerian-born digital marketing specialist, a bitcoin and blockchain enthusiast, and a YouTuber who enjoys covering events that empower young Africans, especially in technology.