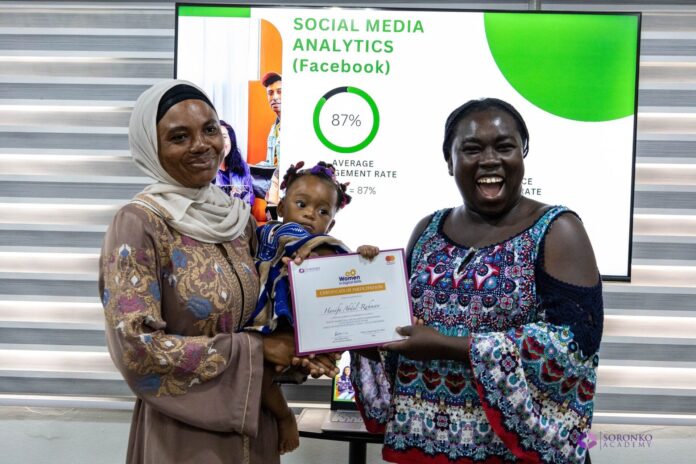 In a remarkable journey spanning six weeks, the Women in Digital Skills (Cohort 19) programme has achieved nothing short of excellence, equipping its participants with a formidable arsenal of knowledge and skills in the digital realm. Thanks to the visionary collaboration between Soronko Academy and Mastercard in Ghana, this advanced programme in graphic design and UI/UX design has not only been transformative but a testament to the potential of women in the tech industry.
The final week of this programme bore witness to the culmination of these women's efforts, where Group A's participants delved into the intricacies of Google Analytics, unlocking the power of data-driven decision-making in the realm of digital marketing. The sessions, led by AIO SEO specialists, were marked by interactivity and open discussions, ensuring that participants comprehended the material thoroughly. They learned how to track website traffic, decode user behaviour, and leverage these insights to steer their digital marketing strategies towards success.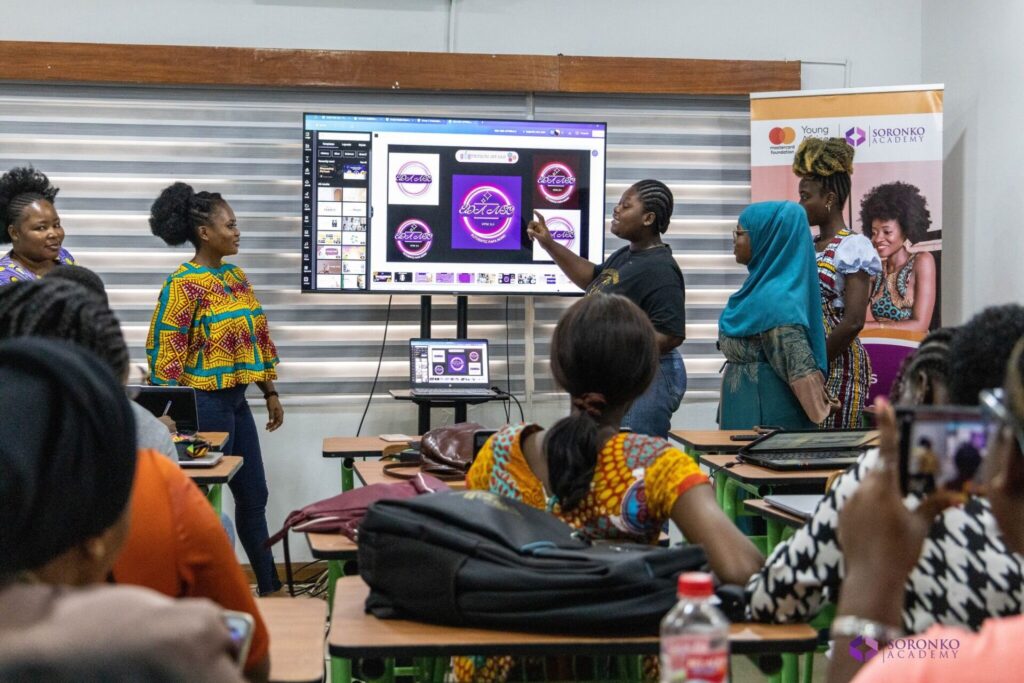 The subsequent day was devoted to content creation and marketing strategies. Participants were enlightened about the pivotal role of content in the digital landscape and received hands-on training in SEO best practices for content optimization. Practical examples and case studies were employed to illustrate these concepts, and attendees actively engaged in crafting captivating headlines, structuring articles, and integrating visuals into their content. The day underscored the programme's commitment to practical application and skill development.
The grand finale saw the participants from the Women in Digital Skills Cohort 19 programme present their digital marketing projects, a testament to their growth and newfound expertise. Their presentations not only demonstrated their newly acquired skills but also served as a platform for constructive peer feedback, fostering a culture of continuous improvement.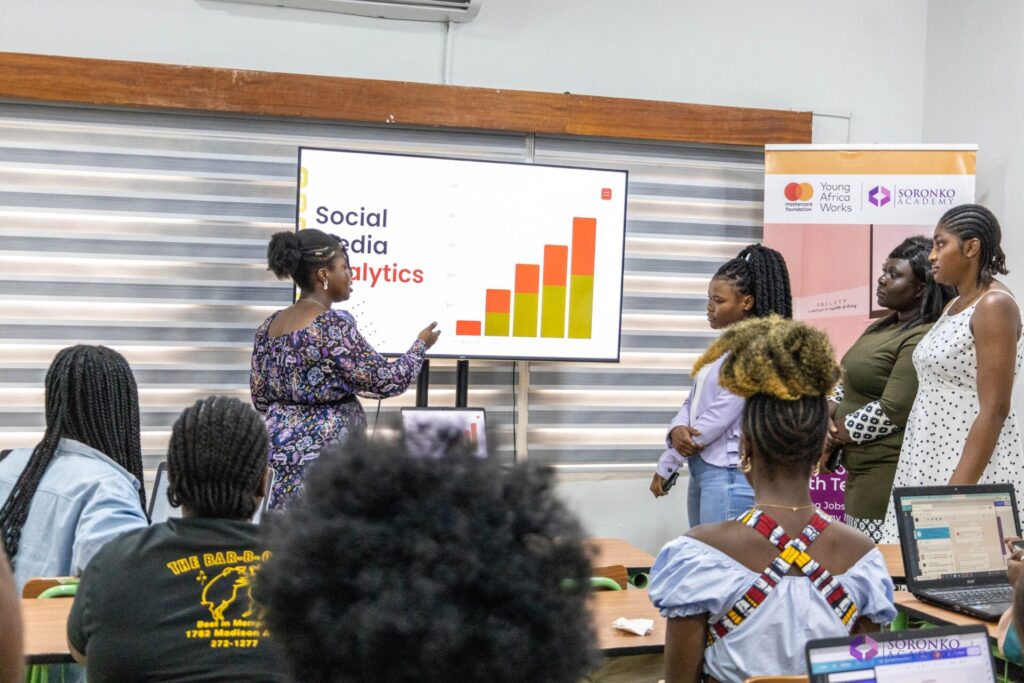 The week concluded with a heartfelt certificate ceremony, honouring the relentless dedication of these women. Each participant received a certificate of completion, a tangible symbol of their journey's success. Ethel and Delphina, representing Soronko Academy, delivered inspiring remarks emphasising the importance of lifelong learning and the incredible strides made by these women. Their insights resonated deeply with the participants, inspiring them to continue pursuing excellence in their digital careers.
As certificates were distributed, these empowered women left the programme with newfound confidence in their graphic design and UI/UX design abilities. They are now poised to embark on professional journeys in the dynamic world of design, empowered by the knowledge and skills acquired during this transformative experience.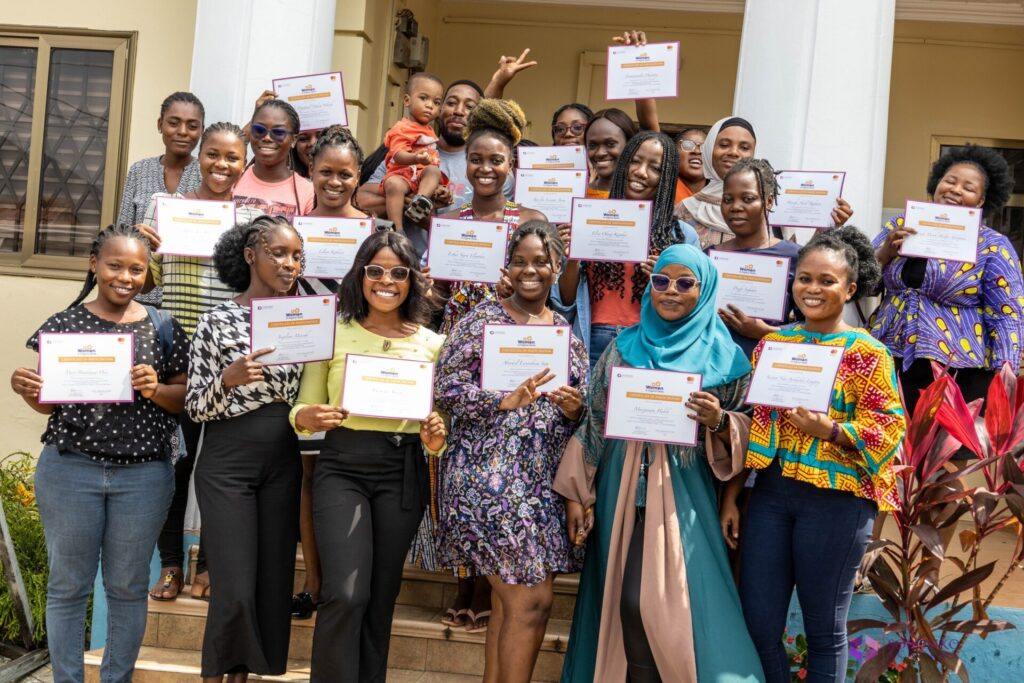 The Women in Digital Skills (Cohort 19) programme stands as a beacon of empowerment, a testament to the power of collaboration and education, and a shining example of how women can excel in the digital landscape. Soronko Academy and Mastercard in Ghana have ignited a spark that will undoubtedly blaze a trail of success for these talented women, setting a remarkable precedent for the future of women in tech.
Share your thoughts in the comment section below regarding the impact of the 6-week training organized by Women in Digital Skills, thanks to Soronko Academy. If you have any projects related to blockchain, Web3, or cryptocurrency that you would like us to publish, kindly contact us at sales@cryptoafricanow.com.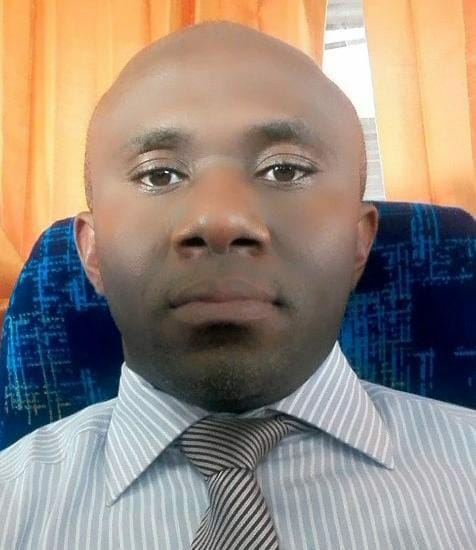 Francis Chinedu is a Nigerian-born digital marketing specialist, a bitcoin and blockchain enthusiast, and a YouTuber who enjoys covering events that empower young Africans, especially in technology.